Free Christmas Coloring Pages to Delight the Entire Family
Christmas is a wonderful time, but it can also be overwhelming. All the shopping and planning can seem to take over our days, and all those wonderful craft ideas we had for the kids take a back seat.
Let me make that easier for you with these 10 free Christmas coloring pages. Simply print and have the kids create a personal Christmas decoration they'll be proud to display this holiday season.
Why Are These Free Christmas Coloring Pages Perfect for Everyone?
In this printable coloring pack you will find pages of varying difficulty that will keep everyone entertained from youngest to oldest. From simple stars to intricate patterns, there will something for everyone.
More Christmas Homeschooling Ideas
Homeschooling through the holidays can also be a stressful time when things don't go according to plan. However, here are some ideas to help you weave homeschool into your already planned Christmas activities.
Science and Nature Activities to Make Christmas Time Fun
Christmas Art and Crafts to Bring Beauty to the Season
4 Delightful Christmas Movies You Need to Add to Your Homeschool
How to Connect Christmas and History the Holiday Season
The Best Christmas Literature to Include in Your Homeschool
15 Fun and Festive Christmas Books for a Happy Holiday
Favorite Christmas Homeschool Ideas for Your Family
If your integrating Christmas into your homeschool, there are many wonderful resources to make that easier (and a lot more fun!).
Here are some of my favorite additions to our December homeschool studies.
Music of Christmas Online Course from Music in Our Homeschool
This is a wonderful online course that contains lessons on many Christmas carols, as well as Christmas music from around the world.
Winter Wonderland Mixed Media Workshop from Masterpiece Society
Alisha's courses are some of my favorite homeschool memories. We love them all and have made most of the projects in her Winter Wonderland workshop. If you have a family that loves to do art projects, you can't go wrong with this one!
Chalk Pastel Christmas Lesson From You Are an Artist
If you're not ready to pull out the acrylics and devote a huge amount of time to an art project, then these chalk pastel lessons are for you. Quick, simple, and enjoyable for the whole family, these video art lessons will have everyone feeling like an artist.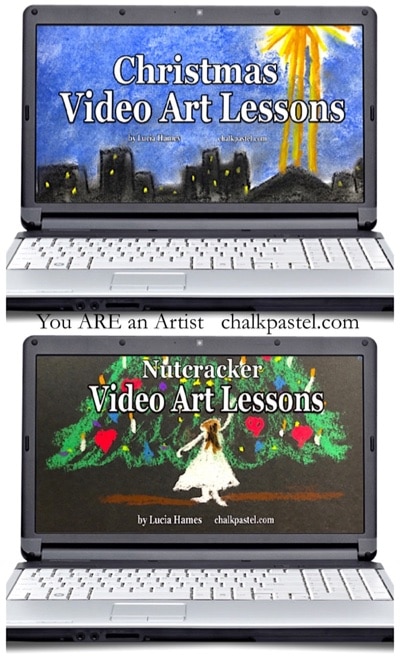 Winter Nature Explores from Our Journey Westward
We often don't think of nature study when planning for Christmas, but you'll find so many ideas in this wonderful nature study guide from Cindy at Our Journey Westward.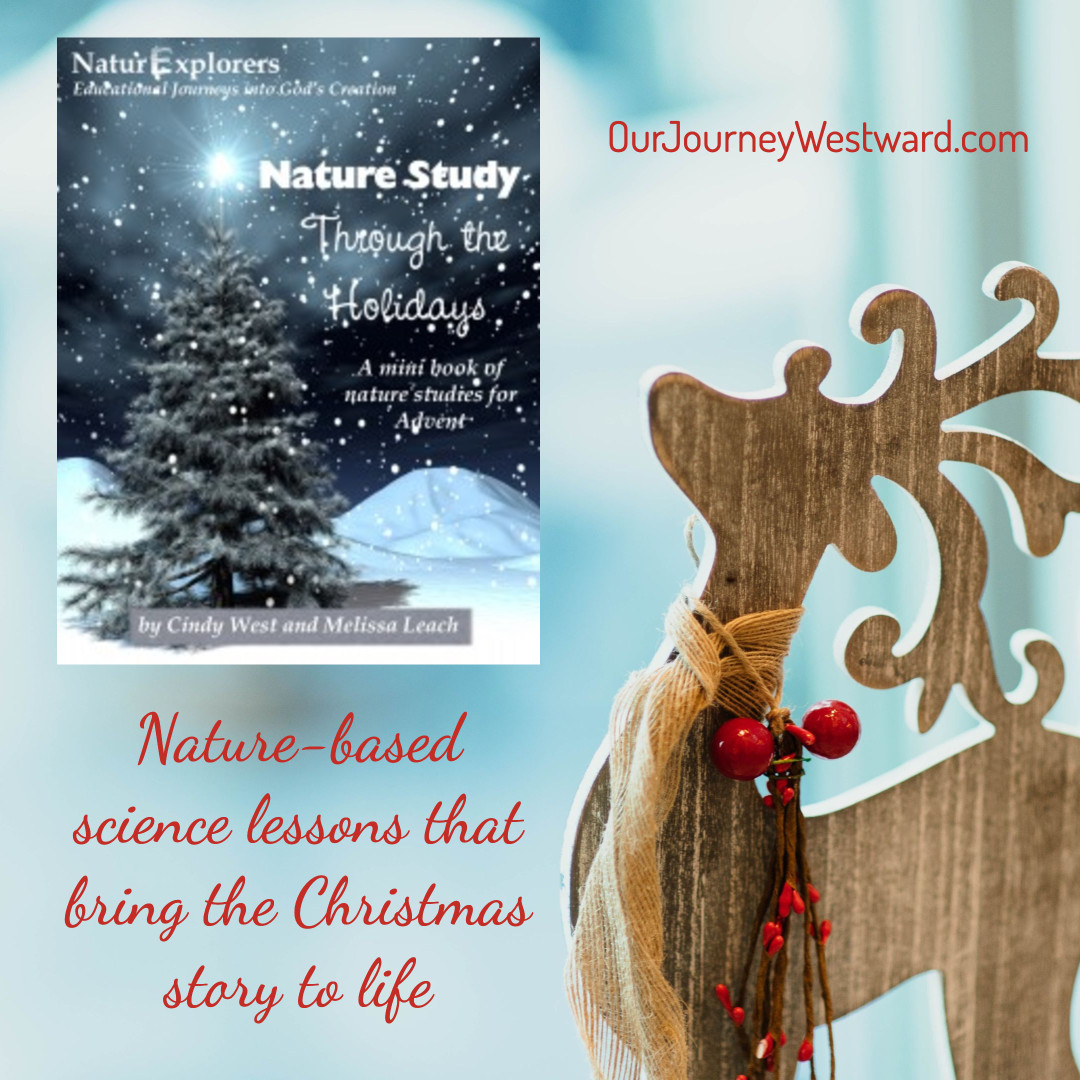 Christmas Around the World Online Unit Study
This is a favorite of ours, and we enjoy it every year. The Christmas Around the World Online Unit Study from Techie Homeschool Mom is an easy way to add some learning to your Christmas fun.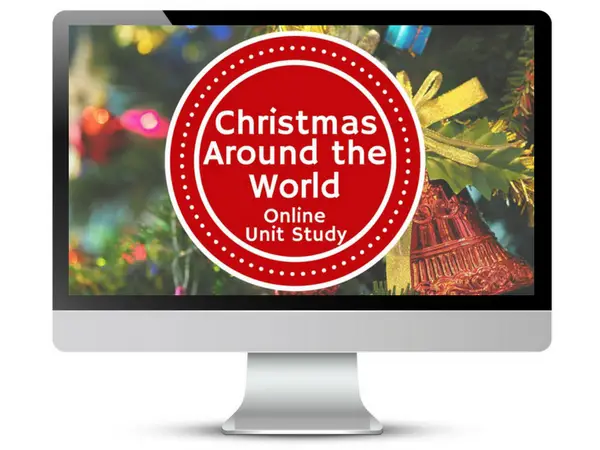 Be Sure to Grab Your Free Christmas Coloring Pages!